Five Changes Professional NLP Residential
Training and Certification
May 20 – June 2, 2013 

Dear Life Coach, Executive Coach, Business Coach, Teacher, Healthcare Professional, Healer, MFT, Entrepreneur, Business Owner, Public Speaker, Performer, Artist, Activist, or Visionary …
Have you ever felt like you're drowning in an ocean of unfulfilled possibility? And that you're not being everything you KNOW you CAN be?
You want to have a BIGGER impact in the world and you want to lead others towards doing the same – but you're holding back, stuck, or you simply don't know how to begin …
Caitriona Reed and Michele Benzamin-Miki are the founders of Five Changes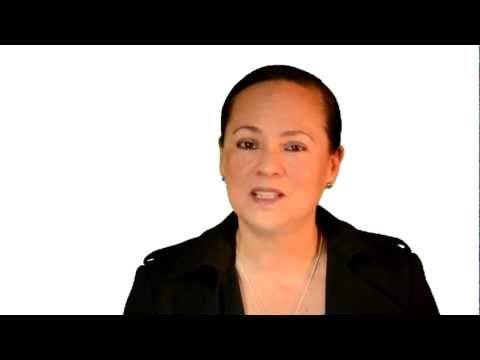 "We believe that change doesn't wait for you to to be ready.
Change happens when you claim it!"
For Registration Details Click Here
Imagine in just 14 transformational,
distraction-free days being able to …
• Serve more clients effectively, having a much greater impact in less time, provide vastly greater value, and make more money doing it.
• Learn an array of cutting-edge personal change skills, communication, hypnosis, and professional coaching skills that are essential to anyone committed to upgrading their life and their work.
• Have a genuine, lasting, positive impact on the world by passing on these incredible tools to others to use in their life and business.
If you consider yourself someone who…
• Thrives on innovation, learning, and outside-the-box thinking.
• Believes that your work is valuable, and that you deserve to be rewarded more than you are.
• Knows that your life should be fun—an adventure of continual discovery and creativity.
• Is passionate that life has limitless potential, and that your destiny is to realize it.
• Is committed to investing in yourself and your future in a distraction-free zone.
Then this training is for you.
Are you ready to join us
for this life-changing training ?
I am amazed & profoundly grateful You've certainly helped me turn my life around. I am amazed at, and profoundly grateful for the way you use your skill, sense of humor, wisdom and compassion to wake me up to what is possible! Julia Kondratiev Teacher and Educator Ensenada, Mexico
People should be warned that they will never experience the world in quite the same way after doing this work — Matthew Blom, NLP and Family Constellation Coach and Facilitator

For full Details Click Here
Simply put ..
NLP is about learning the science of excellence and achievement that high-performers in all fields use. It's an open secret, that most people have no idea how to put into practice.
The NLP certification training will help you in more ways than you can know – pulling you out of the ocean of unfulfilled possibilities, leading you to become a master of your emotions and behaviors, and helping you to rise to the top of your profession.
More than that ..
As a Certified Master Trainer in NLP you will be able to transform the lives of 100s, if not 1000s, of others.
With the Five Changes Professional NLP Residential Training and Certification, you will also be able to teach, train and coach others in NLP, whether it's your friends and family members, your business team, high-level clients, patients, students, customers. No matter what field you are in, this training will take what you do to a new level of excellence and effectiveness.
This isn't just about "being able to sell more" with sleazy tricks. This is about using NLP to make a BIG difference in your life and in the world.
Here are just a few ways you can use the Five Changes Professional Master NLP Residential Training and Certification to help yourself and others…
• Speakers, Trainers, Teachers: Become more effective at getting your message across in order to serve your audience to a FAR higher degree; educate and inform them in ways that they can consistently make use of; and attract more ideal clients.
• Coaches, Therapists, Healers: Stop using band-aids! Use NLP to serve your clients better; help them get out of their own way; learn to get out of your own way, and truly transform their lives.
• Artists, Writers, Filmmakers, Performers: Be a master of your skill and technique; unleash your creative potential; be even more open and flexible than you now are; blast though creative blocks by using them to actively fuel your creativity.. NLP is one of the most effective ways to shape the impactful messages that will serve the world at large.
• Entrepreneurs, Business People: Become the Leader of your own life. Refine your emotional intelligence, communication, and management skills. Inspire others with your vision, for exponential change in your business, and to your bottom-line.

 SPECIAL: BRING A FRIEND FOR HALF PRICE  Click Here
Forget everything you've heard about traditional NLP training..

And get ready to immerse yourself into one of the most comprehensive and effective NLP certification training programs available.
That's a claim very few practitioners can make.
The Five Changes 'New NLP' is an integration of the very best techniques from the fields of NLP, Hypnosis, and Coaching. We also draw from our experience as teachers of Buddhism; as 'spiritual' teachers who have led retreats around the world; as facilitators of deep-ecology and living-systems models for activism and social-change; and as group-process  work facilitators. We offer you an integrated training in which you can learn faster and more effectively, to help you launch a brand new career or practice, or revolutionize an existing one.
This we promise:
A new YOU emerging with more purpose and meaning in your life
Freedom to choose your path and stand in your confidence and power
The ability to show up in ways you can't even imagine for yourself, your family, and your clients;  to increase your impact in the world, and to learn skills that can help 100s, if not 1000s, of people who need them
You will learn NLP as a tool for healing and transformation, and you will also learn to use it as a creative art form in which your medium is your own life, and the lives of others for whom you will learn to facilitate deep, positive, and permanent change.
Removed creative blocks. They are incredible teachers, and amazing coaches. They helped me remove creative blocks, and let go of old patterns that had limited me in my work as a professional musician. Thanks to them, I feel more alive and connected to my life and work than I ever dreamed possible. They helped me understand what it means to be an artist. Tomas Jacobi: Musician and Martial Artist
Here's how it works:
You'll be surprised to learn that this is not a quick NLP course where you just learn the 'techniques' of NLP,  but come away with very little idea about how to integrate, practice, apply, and communicate the deep mindset changes that are implicit in this work.
This is an integrated package that includes follow-up support after you have completed the training; including support with clients, starting your business, ongoing study, through alumni calls.
What does this mean for you?
You Become an Catalyst of Change in the World
This is a Residential NLP, Coaching, and Hypnosis Training Immersion that will transform your sense of what is possible!
This is a hands-on, 14-day, accelerated immersion intensive.
You will learn, see, experience, and practice, several hundred patterns and skills that are designed to help you absorb this integrated system to take away and start using immediately. More importantly, you will learn the underlying system so that you can start weaving your own patterns towards evolving into a true master of this amazing work.
This content-packed NLP and Hypnosis Practitioner and Master Practitioner Training and Certification Intensive is held at a venue — Manzanita Village — that has been a dedicated sanctuary for radical personal transformation and learning for 20 years. The registration includes accommodating and lodging. Daily schedule will start at 10:00 or 10:30 A.M. to allow you time for your own work, personal time, or extra study, days go for as late as we need, usually to between 6:00 and 8:00 P.M. Evenings are for rest, continuing training and practice, or study.
  What an opportunity and gift to yourself and the world!
For more information-Click Here
 Let's take a closer look at what you get ..
NLP Practitioner Certification
NLP Master Practitioner Certification
NLP Coaching Certification
NLP with Groups and Organizations
NLP with Individuals and Couples
NLP in teaching and speaking
Hypnosis, and Conversational Hypnosis
Launching your NLP Coaching Business
Registration Details
Is this NLP Training




Right for you?

May 20 – June 2, 2013  
payment plan options available
bring a friend for half price
Includes food and accommodation

Held at Manzanita Village Retreat in the Mountains. of Southern California

Call 760-782-9223
or email with queries
Comprehensive Price includes all meals and accommodation for two weeks

May 20 – June 2, 2013 NLP Training
To schedule a complimentary in-depth interview/call
to see if this Training is a fit


Click here for our online calendar link
To stay in touch about future trainings please fill in the information below and watch your inbox for your link to download Change Your Mind (e-book and audio)